Questions About Our Wool and Down Duvets

What is the difference between wool, down and synthetics?
Synthetics are primarily insulators - they keep the body hot and don't release heat. During the night, these insulators raise our body temperature, which makes us feel hot. So, we either wake up fully or toss and turn to cool off. If you ever woke up feeling sweaty, this is likely why.
Wool is not just an insulator; it also acts as a temperature regulator. Wool naturally absorbs and releases moisture to either cool or warm your body. You get warm quickly when you sleep in wool, but thanks to the fabric's exceptional breathability, you do not overheat.
Down is nature's best insulator. Down is obtained from different species of birds and refers to the under feathers the animals grow down beneath their bellies, which have a snowflake-like shape. Down stores the birds' heat and keeps them warm in winter. If you are often cold at night, then a down duvet is probably the best option for you.
What are the advantages of a down duvet from Zizzz?
To improve their sleep quality, many people choose duvets filled with goose down or duck down. What are the advantages of down duvets compared to other types of duvets?
Down duvets are softer and warmer with less weight compared to synthetic fibres or feathers. Unlike feathers, down is voluminous in shape and does not have a hard stem or quill. Down is found on the belly area of geese and ducks, beneath the feathers, and serves to keep the animals warm in winter and cool in summer. The structure of a down cluster is similar to that of a snowflake.
The individual down clusters are negatively charged and arranged in a radial pattern, which means they are always spaced apart. The insulating power is generated by the air cushions between the individual down flakes. These air cushions provide the space in which down can trap moisture and transport it away to the outside, away from your body.
What is the difference between duck down and goose down?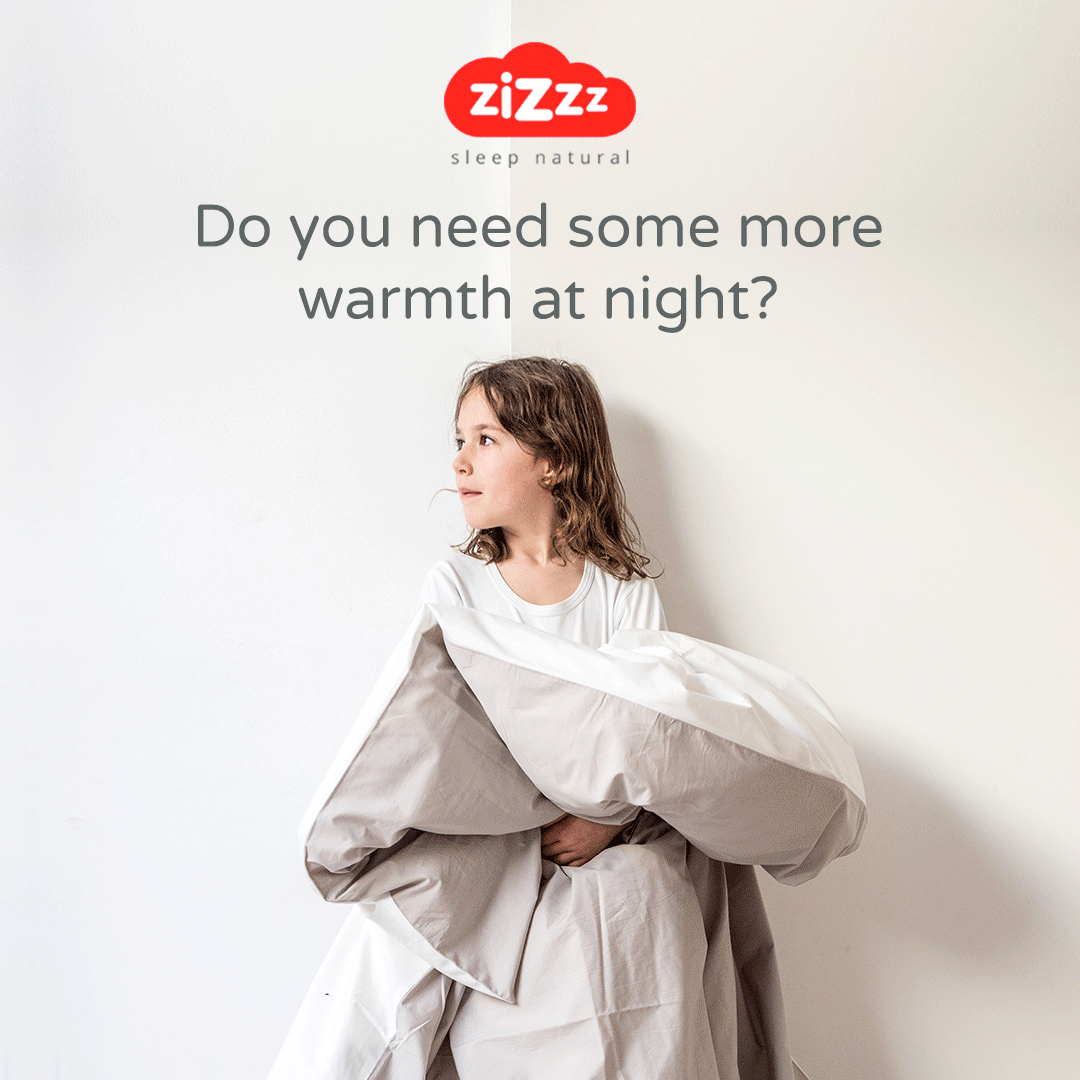 Goose down duvets are more expensive than duck down duvets because they are taken from mature geese. Geese are obviously larger than ducks, but they also require a longer breeding time. Thanks to their larger down clusters, the insulating properties of goose down are superior to those of duck down. At an equivalent weight, goose down will be warmer than duck down, but it will also be lighter.
The origin of the feathers is a crucial criteria because food and environment play a large role in determining the quality of the down. The better the quality, the better the insulation. Our geese and ducks are raised in Eastern Europe, where they grow thicker and more insulating down and feathers to keep them warm during the region's cold winter seasons.

So, in the end, the most important question is the quality of the product's down, not the whether is contains goose or duck down.
What are the advantages of a wool duvet from Zizzz?
Our Duvets with Swisswool are light and airy. They provide a very comfortable sleeping climate all year round. The unique temperature regulating qualities of wool will help you to wake up fresh every morning.
Wool is a naturally hypoallergenic, highly- breathable and it doesn't attract dust. Down and feather duvets tend to attract dust and dirt, as well as dust mites. Dust mites do not like wool because of the way wool breathes. The wool in the duvet stays drier than other fillings. The lower the humidity, the less comfortable the environment for dust mites. Zizzz down duvets, however, are NoMite certified.

Our duvet is also machine-washable.
Is a wool duvet with Swisswool itchy?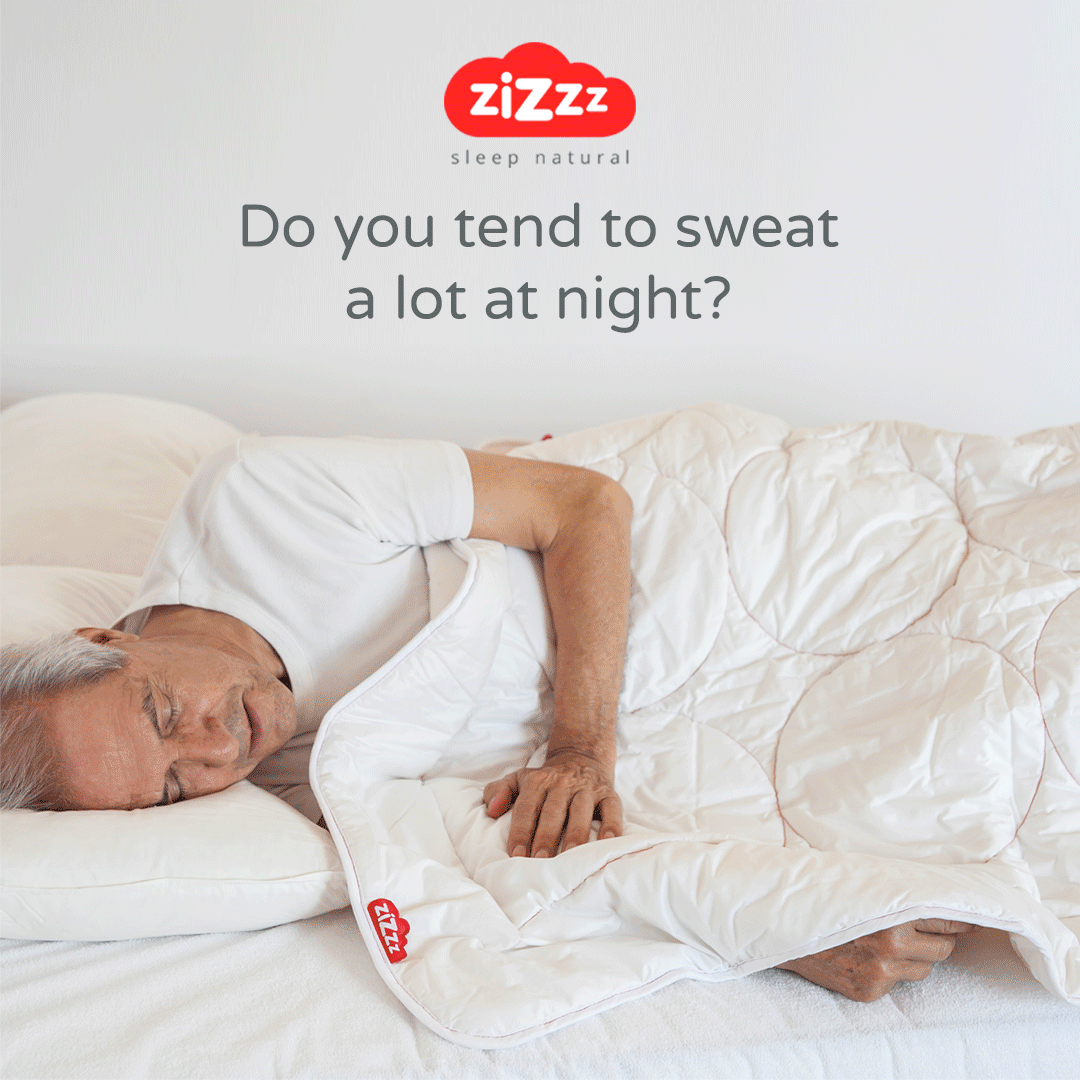 No, the Swisswool itself is not itchy. On top of that our Swisswool is covered with a very fine, fair-trade cotton batiste. It has a very soft and smooth feel.
Can I wash my Zizzz down duvet?
Yes, you should do this every two years. Down pillows, on the other hand, should be washed a little more often, about once a year.
Most down duvets can be washed in the washing machine, but first make sure you know how to wash your down duvet properly. Be sure to read the care label and make sure that your washing drum is big enough for your duvet. To avoid damaging your down duvet, separate it from other textiles. Down duvets can usually be machine washed at 60 degrees. Select a delicate or wool wash programme for this. Do not select a boil wash or any other harsh wash programmes.
A tumble dryer is essential for washing down duvets. After washing, the down duvet should be left to dry, preferably in a tumble dryer (to prevent it from clumping again). You can find more about washing down duvets here and here.
Can I wash my Zizzz Swisswool duvet?
Yes, you can wash a Zizzz Swisswool duvet in your washing machine with absolutely no problem. Just be sure to use the wool program and a wool detergent.
The only thing you should not do is using a dryer. Wool doesn't like that.
You can read more about how to wash your wool duvet here on our blog.
How do I care for my Swisswool duvet, so that it lasts longer?
Airing and shaking your down regularly will keep it in good condition. As we sweat during our sleep, this simple gesture will allow you to eliminate the moisture accumulated during the night. Your bed will not become a space for various bacteria. It will also help the feathers to keep their shape longer.
Do you have different weights?
We offer 2 different weights for our woolen duvets. Most of our duvets are stuffed with wool at the rate of 290 grams per square meter. This is the average weight for a down and is ideal all year round for the majority of people who live in a house with central heating. It is only on hot summer days when you sleep with nothing on you that down is useless.
We also offer 2 duvets padded of 460g / m2 in sizes 160x210cm and 200x210cm, which is ideal for cold interiors as well as cold winter periods, or simply for very chilly people.
The weight of our down duvets depends on the product's size. For example, the filling of our duck down duvet in the size 160x210 weighs 600 g.
Which wool duvet sizes do you carry?
For adults, we currently have wool duvets in eight sizes and two different weights:
For children, we have two available sizes:
Do you have different sizes of down duvets?
Yes, first of all we have two kinds of down feathers, either duck down or premium goose down duvets. We carry bio duck duvets in the following sizes:
In Premium goose down:
Where are your duvets made?
Our Zizzz duvets with Swisswool for adults and children are made in Switzerland and Portugal, respectively. Our goose and duck down duvets are made in Switzerland and Germany, respectively.
What size duvet should I choose to fit my bed?
In addition to the size of the bed, there are two other factors to consider. First, how much of the duvet you want to fall out on each side of the bed and secondly how much you or you and your partner move around at night.
We recommend the following:
for a single bed of 80x200 cm, 90x200 cm, and 140x200 cm, we recommend a 140x200 cm duvet

for more comfort in a single bed of 80x200 cm, 90x200 cm, and 140x200 cm, we recommend a larger duvet, as in160x210 cm (Swiss standard size)

if you don't want your duvet to hang on the floor next to your bed, a duvet of 200x210 cm for a double bed of 120x190-200 cm

two 160x210 cm duvets for a 120x190 cm or 120x200 cm double bed, if your partner pulls the duvet down on his side during the night and you want to have your own duvet

a 240x240 cm size duvet for a double bed of 140x190 or 140x200cm, if you want your duvet to cover or even envelop you under all circumstances